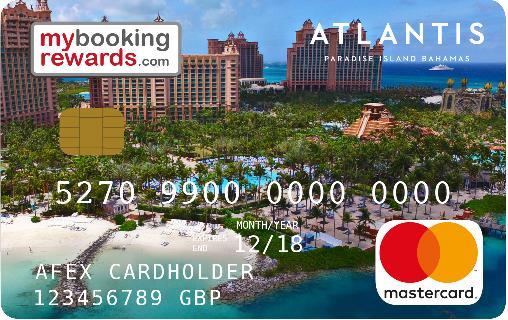 Guests and families from all over the world arrive here every day looking for turquoise waters, white sand and the brightest sun.
This paradise is also all about the people.
Our culture, values and heritage.
Our ideas, dreams and stories.
Our unique Bahamian spirit.
Atlantis is Bahamas at Heart !
VISIT OUR WEBSITE www.atlantisbahamas.com
DOWNLOAD OUR UK TRAVEL AGENT NEWSLETTER HERE
CELEBRATE, BOOK & EARN WITH ATLANTIS PARADISE ISLAND, BAHAMAS
Earn up to £25 per new booking for travel through until 31st December 2018 (min stay 4 nights).
Earn £10 per booking for Atlantis Beach or Coral Tower,
Earn £15 per booking for Royal Tower.
Earn £25 per booking for each booking at the luxurious Cove or Reef Atlantis

Make your bookings through any tour operator. Minimum stay is 4 nights per booking. Report your bookings between 1st November 2017.and 31st March 2018 for stays until 31st December 2018.
PLUS DOUBLE UP YOUR REWARDS WITH NASSAU PARADISE ISLAND
Earn an extra £20 per booking with Nassau Paradise Island Rewards
ATLANTIS LAUNCHES NEW DISCOUNT PROMOTIONS AND RESORT CREDIT OFFERS FOR 2018
Atlantis Paradise Island has just launched some new early booking discount offers for 2018 with savings of up to 30% for your lucky clients who plan and book a holiday early. In addition, your clients who book a holiday to Atlantis will be able to enjoy an additional resort credit to be used during their stay at the resort of up to US$450 per room for stays of 7 nights or longer. Book early, before 28th February 2018 to secure these amazing offers for your clients for holiday taken in 2018. You will also receive rewards of up to £45 per room booking for each holiday you book.

Conditions : Discounts of up to 30% apply to room only hotel rates at most Atlantis hotels for stays from 02 Jan 2018 to 28 Oct 2018. Including The Coral at Atlantis – recently re-opened following a US$30 million refurbishment programme. Resort Credit of up to US$450 per room applies for stays between 2nd January 2018 and 28th October 2018 at The Cove. The Resort Credit varies by Atlantis hotel property and by length of stay All offers are subject to availability.
2018 Resort Credit Offers at each Atlantis Bahamas Hotel :
| Length of Stay | The Beach | The Coral | The Royal | The Reef | The Cove |
| --- | --- | --- | --- | --- | --- |
| 3- 4 Nights | $50 | $65 | $100 | $100 | $150 |
| 5 - 6 Nights | $100 | $125 | $200 | $200 | $300 |
| 7 + Nights | $200 | $225 | $300 | $300 | $450 |